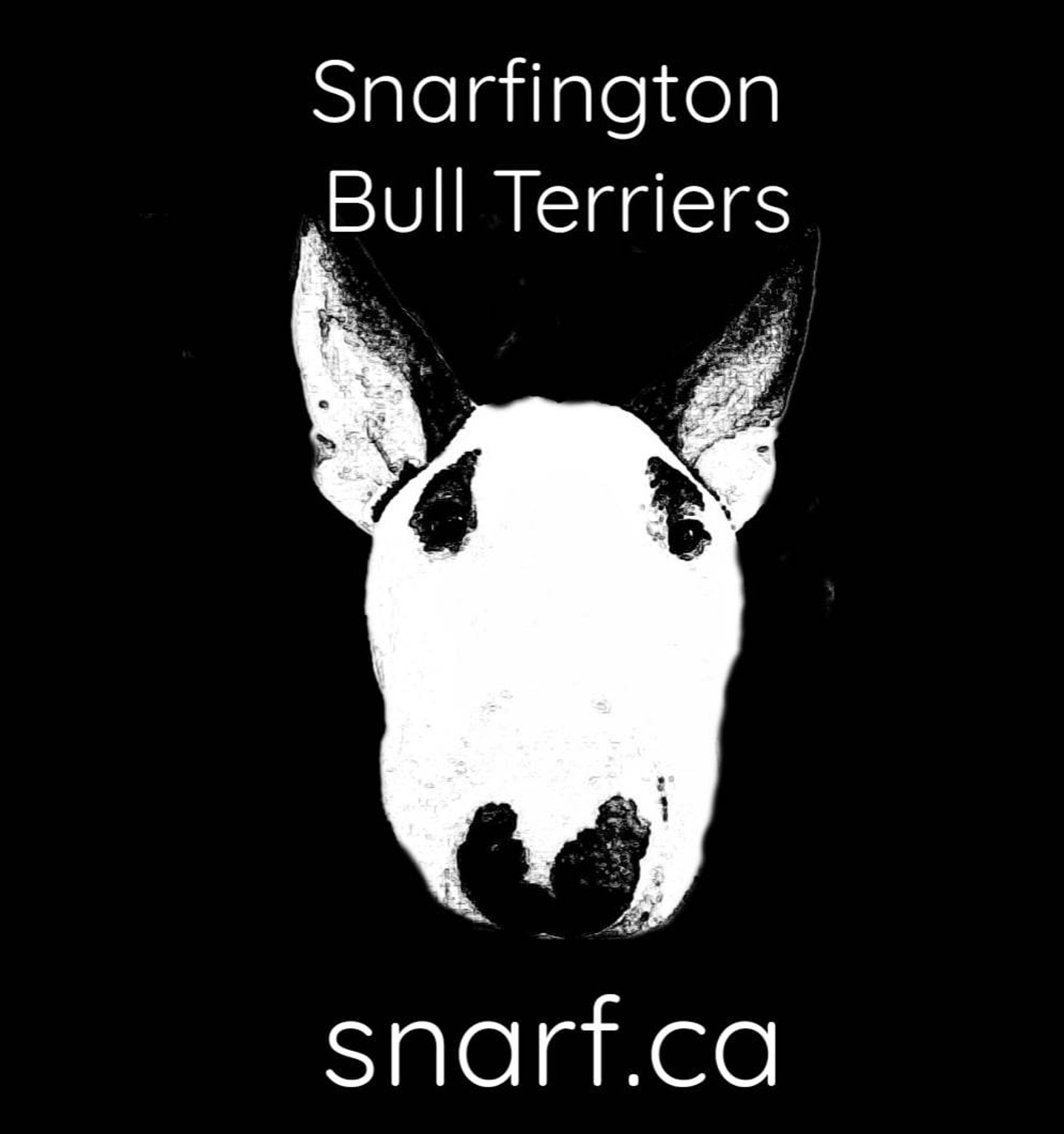 It's not a dog...
it's a Bull Terrier.
Snarfington Bull Terriers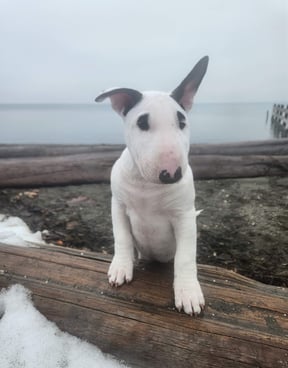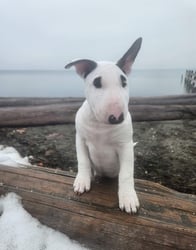 Life is better with a Bully
.
A mid-sized breed with larger than life personality, English Bull Terriers are the ultimate companion.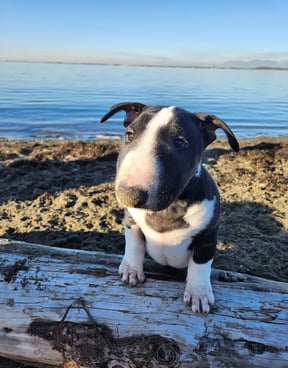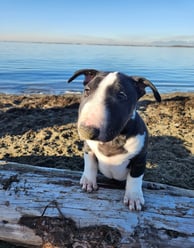 Your Lower Mainland Breeder
.
Located in Surrey. Our puppies are raised on the rainy West Coast of British Columbia.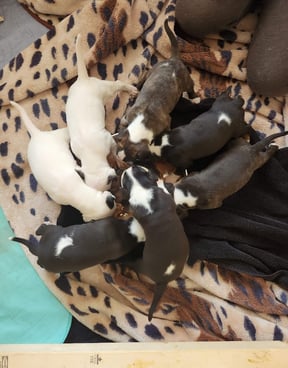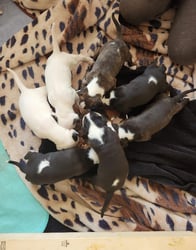 Pedigree Puppies registered with the Canadian Kennel Club
.
We follow the CKC code of ethics. Our puppies are health tested, BAER certified, vaccinated, and come with a health guarantee.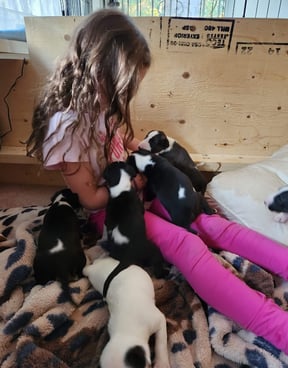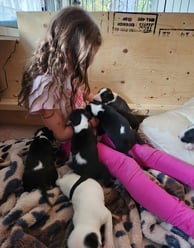 Trained and Socialized with Puppy Culture
Puppy Culture's early training and socialization methods set your puppy up for success.
Check out our gallery here
We are so proud of Mouse and Nola, who won best baby puppy at the Lady's Kennel Club All Breed Championship Dog Show in Chilliwack last weekend.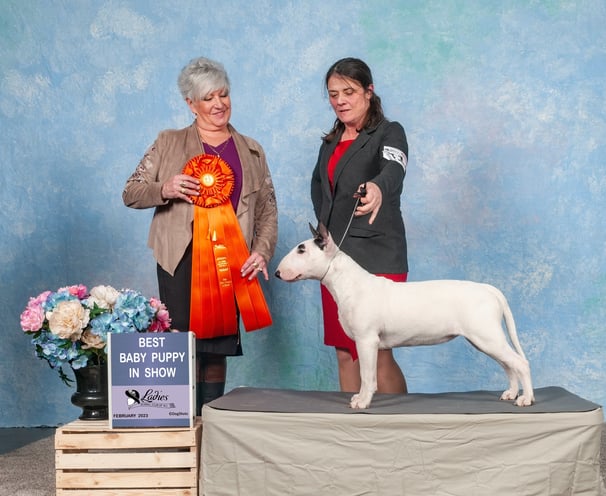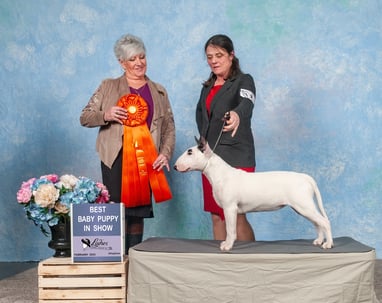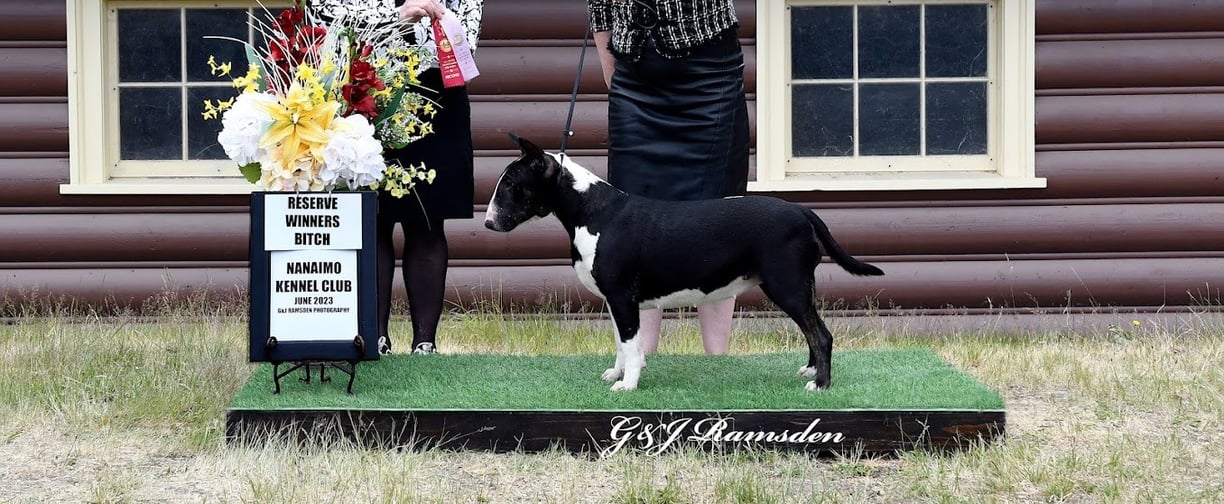 Winner:
Reserve Winner's Bitch
Congratulations Nola and Honey Badger!
Nanaimo Kennel Club, June 16, 2023
Winner:
Best Puppy in Group
Congratulations Nola and Mouse!
Nanaimo Kennel Club , June 2023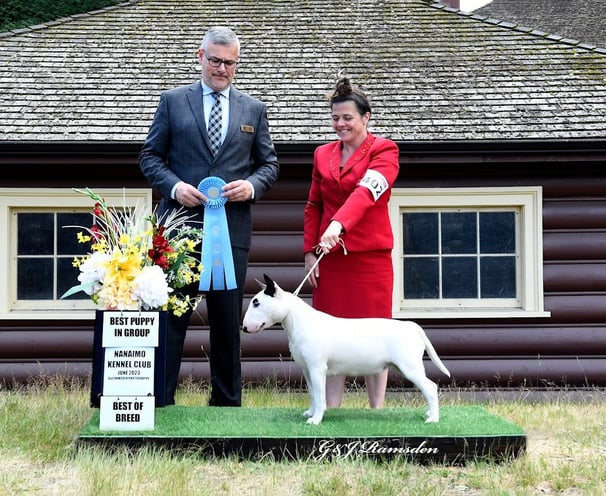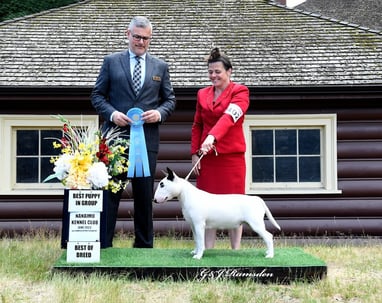 "
"Happiness is a warm puppy."
-Charles M. Schultz